Conversion Rate Optimisation
Conversion rate optimisation
You invest a lot of time and money to bring visitors to your website, but when they go through the buying process, some visitors decide not to continue, and leave your site.
Our mission is to increase the number of visitors that turn into customers. We offer services in Conversion Rate Optimisation
What makes our approach different from all the others?
by searching "Conversion Rate Optimisation" in Google

It's easy to find the other actors in the UK which are limiting their work to A/B Testing, to modify the web design (colours, placement of modules…) and eventually to optimise the customer's experience
While in the Convertize we are actually
Using a holistic approach with our DRIVE process
Implementing our UPLIFT methodology
Combine the latest findings in marketing psychology (behavioural economics, neuromarketing, cognitive bias) with our expertise in data analysis.
Structured analysis with our UPLIFT methodology
Our holistic UPLIFT methodology allows us to optimally analyse each step and identify every optimisation opportunities.

The different steps of a typical mission: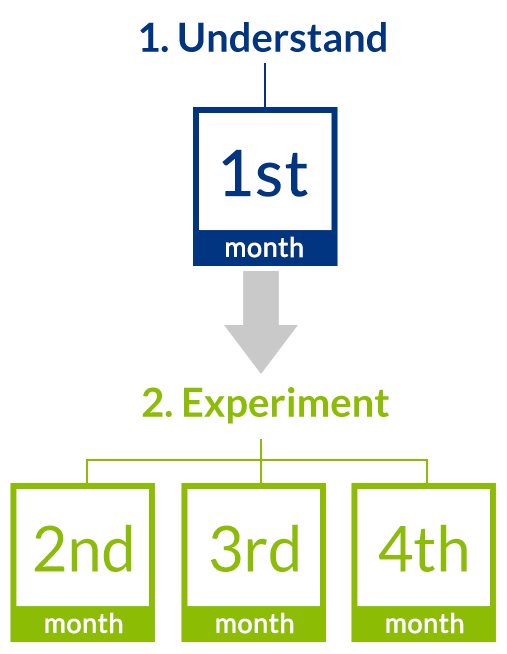 1. Understand
We check if the bases are correct and that the business objectives are well defined. Test and analysis on existing website, preliminary research and study of your clients.
Understanding your website and your business.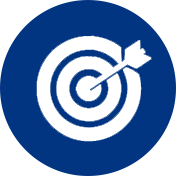 Which are your objectives?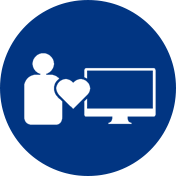 How do users interact with your website?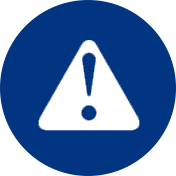 Where are the gaps and the potential problems?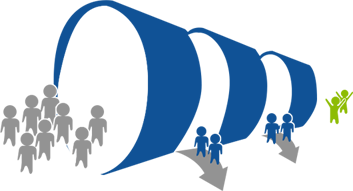 Functional analysis of the conversion funnels
and the means used to generate sales (or conversions): title or emailing content, e-crm, ad content related to the different traffic sources…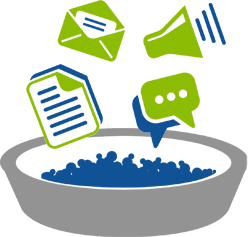 Analysis of the different data sources
identification of the conversion schemes and conclusions: we analyse your website, and we research different ways to optimise it.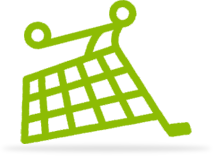 Analysis of abandoned baskets

Verification
that Google Analytics is correctly configured and that it can generate reliable results. We check that everything that needs to be measured is effectively done so. If you have a set a different analytics system (Mixpanel, Heap, etc.) we can work with this tool.

Analysis of the competitors
Understanding your clients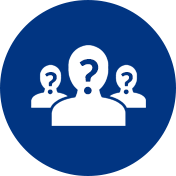 Who are they?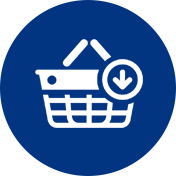 What do they want?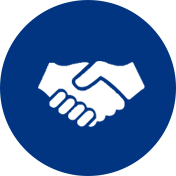 Why are they buying?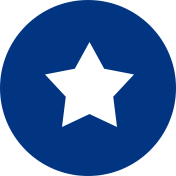 What makes them buy?
Which methods are used to carry out these analyses and to find the relevant answers?

Interviews with you
and other managers of your website.

Video recording of your real visitors
to understand how they interact with your website.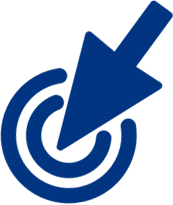 Heatmaps, Scrollemaps, Mouse tracking
in order to identify which parts of your website attract attention or not.
Enquiring online clients
in particular with recent new clients.
Exit surveys to understand why your clients did not take the desired action
purchase, subscription…
Interviews with managers of your Customer Service
User testing with real users to understand eventual problems and also what is working well.
---
At the end of the data collection and analysis, we will have a precise idea of your type of client and how they are using your website.
2. Experiment
Development of hypotheses, Design and adapted content, Tests (AB Testing, Heatmaps, Surveys) and improvements.

Testing is an iterative approach.
We will then implement the tests until the results are statistically significant and that the statistical power is reached. We will learn with these tests how your visitors interact with your website and how they act within the conversion funnel. These findings will help us improve our assumptions in a better way. Hence, each test will help us improve the existing and to enhance your results.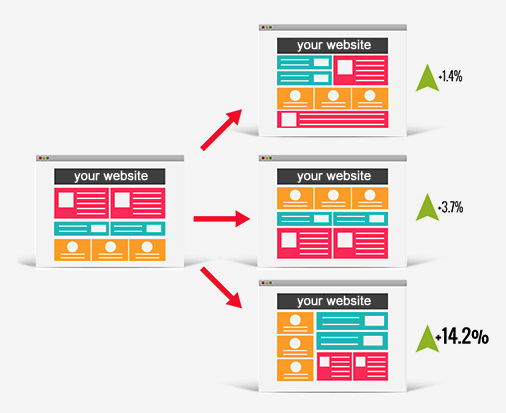 You should bear in mind that – too often – hasty and mistaken conclusions come from test results that are just false (…because there are 20 errors you can make)!
The conversion optimisation is a process of continuous improvement.
How are our services priced?
Our optimisation services are remunerated by a custom tailored monthly fee.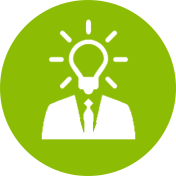 During the project, you will always have a competent contact, an optimisation expert.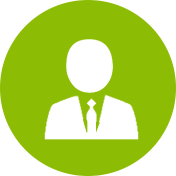 The work of our team is always supervised by one of our Directors. We are perhaps not the cheapest on the market, but we surely bring a added value to your business.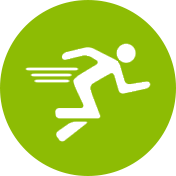 And we always go the extra mile.
Which solution do you need?
We offer 3 conversion plans to help you increase your profits
by filling the holes through which your visitors slip away without converting.
UPLIFT
PREMIUM
Optimisation + Creating a new conversion process + Workshop
82 700 €
Optimisation of a complete conversion process (for 3 pages)
UPLIFT
ENTERPRISE
Optimisation + Creating a new conversion process
62 300 €
Optimisation of a complete conversion process (for 3 pages)
UPLIFT
ENTERPRISE
62 300 €
UPLIFT
BOOSTER
Optimisation du processus de conversion existant
35 800 €
Optimisation of a complete conversion process (for 3 pages)
UPLIFT
BASIC
Report of assumptions + Wireframing
13 800 €
Optimisation of a complete conversion process (for 3 pages)
Complete verification of the compatibility of technical parameters and the user experience.
Technical improvements recommendation.
Analysis of behaviours and user expectations.
Multi-country competition analysis and identification of best practices specific to the Customer.
Implementing of interactive modules (chats, inquiries…) – if applicable
Development of educated hypothesis according to different methodologies (6-hats, BART, SCARF, PURE…)
Integration and advanced test of the hypotheses
Creating an alternative conversion process – testing and optimisation
Performance reports and delivery of source codes (html, psd) + analytics of the project.
Providing Neuro-plugins for 6 months (if applicable).
Neuro-marketing training on website – 1 day, max. 10 people
CRO coaching on website – 2 days, max. 10 people
Take advantage of our exclusive offer, limited in time
We analyse your website for free!
After this interview with our expert you will know:
Which are the important exit points on your website
Which are the urgent improvements that need to be implemented
What Neuro-Science can bring you
Ask for your analysis for FREE!
Nous vous prions de bien vouloir remplir correctement tous les champs.
We have only 3 available slots until [date format="d F" time="today + 7 days"]
Convertize offers over 250 neuromarketing tactics which can be applied easily to your website in order to maximise your conversions.