Acquire [ Native Advertising ]
We use our Conversion Optimisation expertise to manage your acquisition campaigns on premium Native Advertising networks.
Achieving good results with your Native Advertising campaigns requires several years of experience and permanent optimisation. This is where Convertize can help.

[slideshare id=60875974&doc=pancaketheoryslideshow-leahedit-160413165420]
We are Native Advertising pioneers in Europe
We manage Native Advertising campaigns since 2012 – i.e since the creation of Native Advertising – and we use our in-house methodology (T.U.B.E) to run and optimize these campaigns on the premium Native Advertising networks (Ligatus, Nativo, Outbrain, Sharethrough, Taboola…).
We manage campaigns on Ligatus since 2008 and since 2013 on Outbrain and Taboola
We have a team of 7 consultants specialised with Native Advertising
Our T.U.B.E methodology (presented in the above slideshare) has proven results and is constantly improved
What is Native Advertising
Native advertising is a new type of online advertising offering content related to the context of the page the user is reading.
Native Advertising favours good-quality content, which is related to Content Marketing. It matches the form and function of the pages on which it appears. It naturally raises the attention of the reader and offers a better user-experience.
Native Advertising was launched at the end of 2012 in the United States when the advertising world was experimenting big challenges: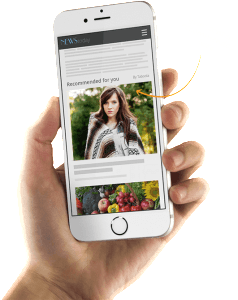 The efficiency of the classic type of online ads such as banners or pop-up ads was in free fall, showing an average click rate that had decreased from 9% in 2000 to less than 0.1% in 2014
The use of pre-roll videos was not convincing enough: users close 80% of the videos
Ad-blockers are ever-more used and threaten the classic type of advertising
This new kind of advertising solve the issue of Banner Blindness through targeted and better-integrated messages.
A native ad is typically made a of 2 parts:
An advert (picture + text)
An infomercial or story-telling page
Why use Native Advertising
To acquire traffic and leads
Through the Native Advertising mechanism, you can grasp the reader's attention with good-quality content presenting your products. You have to convince your reader with that content and guide him to your website's page where he can either purchase your product or subscribe to your list.
Brands like Babbel, Canon or Forbes use Native Advertising on a regular basis for their customer acquisition campaigns.
Increase visibility on Premium websites
Large Native Advertising networks give you access to Premium websites likeBusiness Insider, Guardian, The Telegraph and more.

Therefore you can use these channel to increase your brand visibility.
Our Native Advertising services
The benefits of working with Convertize:
We are a proactive team, we always optimise campaigns in order to achieve your goals
We save thousands for our customers, each month
We can optimise the whole conversion funnel using our expertise in conversion rate optimisation
What are the deliverables?
Beforehand, we determine together what goals you want to achieve with your campaign (traffic, leads, branding) and validate the key performance indicators (cost per click, cost per lead,…).
We then create, follow-up, analyse and optimise your Native Advertising campaign:
Creation
Creation of the editorial content on your website or on a dedicated blog
Shortlist of the most relevant Native Advertising networks for your campaign
Identification of neurosciences principles to implement
Selection of pictures and ad creation
Analysis
Analysis of your environment and visitors
Analysis of your conversion funnel
Implementation of new tracking solutions when relevant (funnels, heatmap,…)
Optimisation
Constant Optimisation of the ads and traffic sources
A/B test of the editorial content
Reporting
Transparent reports, sent on a weekly basis
You have a dedicated Account Manager
Our partnerships with big networks give us access to exclusive features that we use to maximise campaign's results. Therefore our clients also benefit from the competitive advantage.
A worldwide presence
We have access to more than 5300 Premium publishers thanks to our partnerships with Native Advertising networks: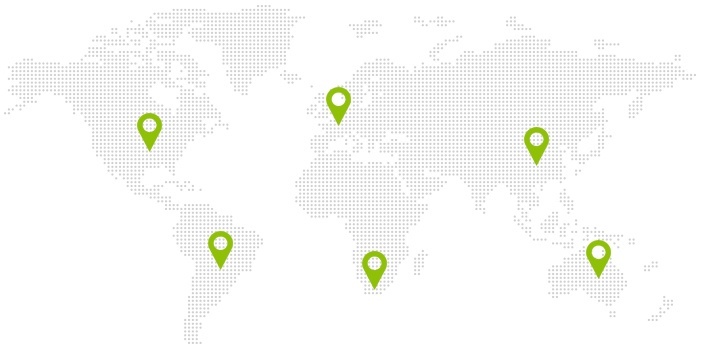 Outbrain and Taboola are well established in the United States as well as in the United Kingdoms, France, Italy, …
Ligatus has a great presence in Germany, France, Italy and Netherlands
And we have agreements with local premium networks in each country
 Choosing Convertize gives you the guarantee to
achieve the best performances with your
Native Advertising campaign.
Contact Us at 
020 3675 9000

 or by email :